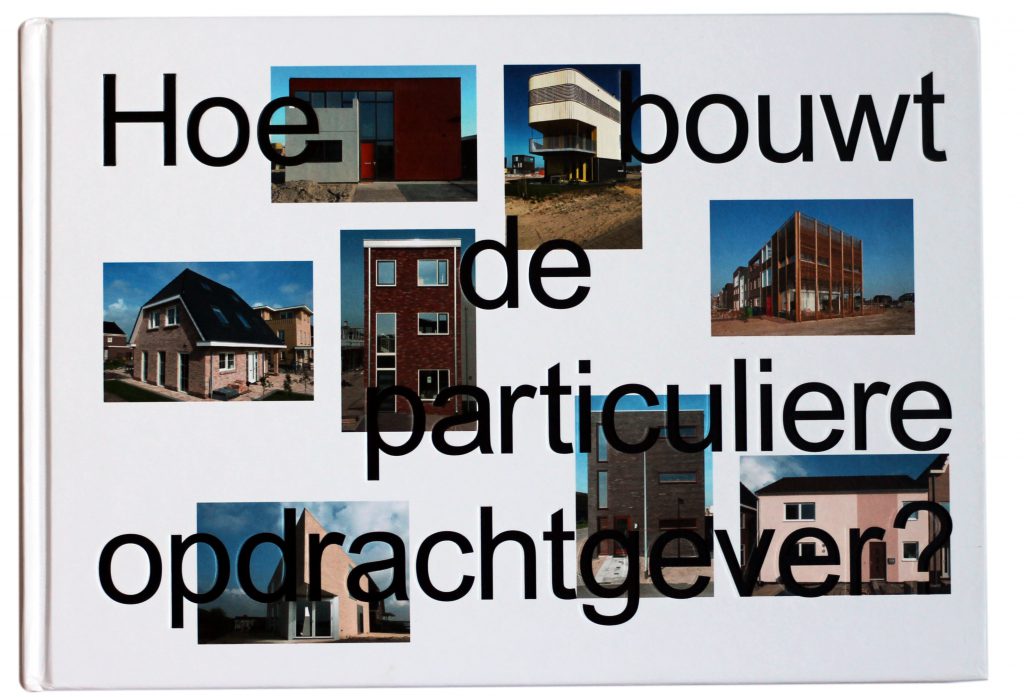 BNA PUBLICATION 'HOW DOES THE PRIVATE INVESTOR BUILD?'
The post-Vinex-era has emerged: Private investors are creating new neighborhoods on various locations through the Netherlands. The publication 'How does the private contractor build?' examines these private investors. The commissioners and builders of sixteen houses in the Homerus neighborhood of Almere were interviewed, the construction processes were studied and the designs were analyzed. Furthermore, the publication includes an analysis of eighty houses exemplifying the diversity this development exhumes.
Text production
In a number of essays, experts show the context of societal and historical developments and trends with regards to the emergence of private contractors. The essays also highlighted the defining role architecture plays in the quality of city life. The essays were written by Ruben Maes.