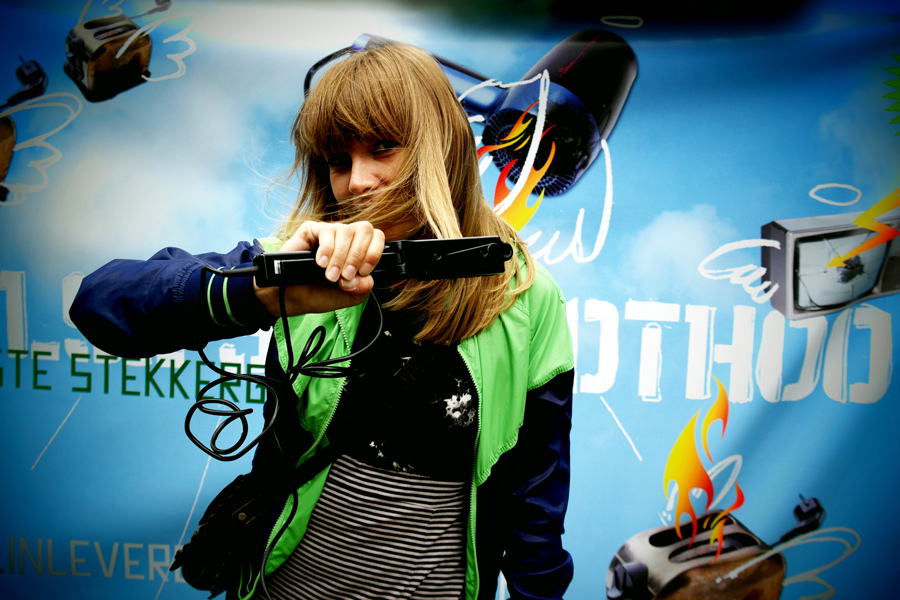 Workfield
Year 2012 - 2013
Campaign: deliver back, why not?
On behalf of the municipality of Utrecht, &MAES led a two-year campaign that focused on getting people to properly dispose trash in the fourth-largest city of the Netherlands. With this campaign, the municipality wanted to stimulate its inhabitants to turn in bulk waste at the municipal collection facility. The campaign put an emphasis on recycling old electronic devises. During the campaign, &MAES organized a series of public events in order to reach a broad audience throughout the city.
Strategy and implementation
&MAES fully developed the strategy of the campaign, including a series of campaign-actions and also implemented these activities.
REFERENCE
Frank van Kleef, chair of the Separation of Waist & Markets unit of Utrecht: "We look back on a very successful campaign. Working with &MAES was very pleasant. Especially the short lines of communication made the cooperation extremely efficient. The creative input of &MAES was a real asset to us. In particular the fact that &MAES relieved us of many practical challenges, such as booking of artists and students and setting up resident panels. Those efforts were paramount to a successful campaign."
referentie
Frank van Kleef, Unithoofd Gescheiden Inzamelen & Markten Stadswerken Gemeente Utrecht: "Wij kijken terug op een geslaagde campagne! De samenwerking verliep uitstekend met korte lijntjes en was zeer efficiënt. De creatieve inbreng van &MAES heeft ons enorm geholpen. Vooral het uit handen nemen van allerlei praktische zaken zoals het regelen van artiesten, werkstudenten en bewonerspanels was van onmisbaar belang."