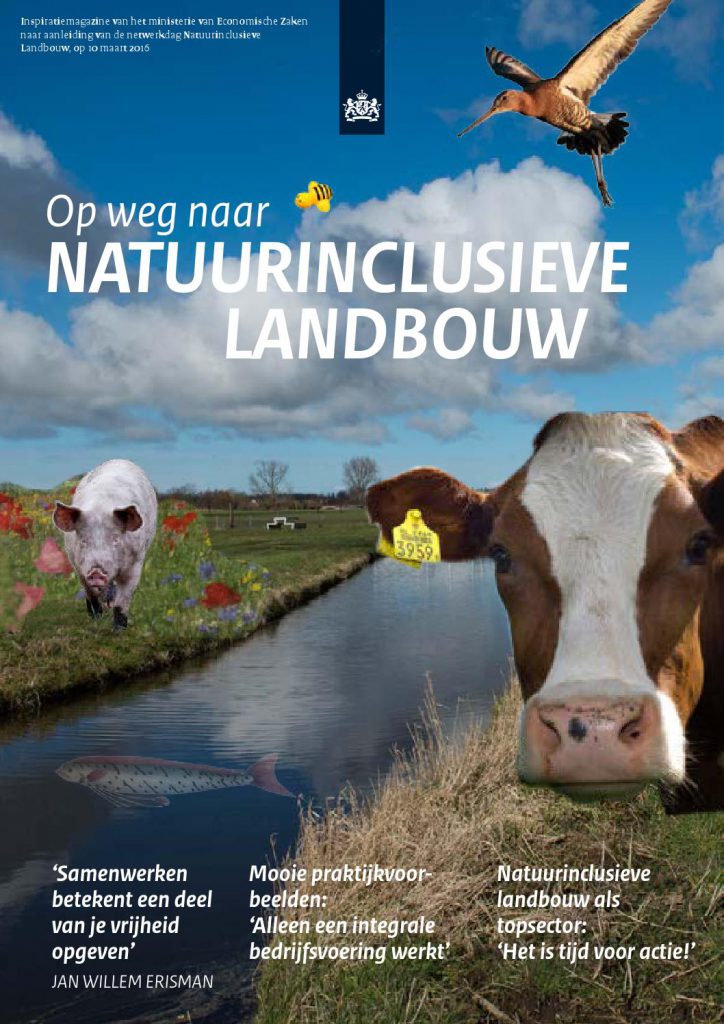 NETWORK EVENT SUSTAINABLE AGRICULTURE
From protection against one another, to reinforcement of each other.
The ambition of the Ministry of Economic Affairs is to trigger a movement that shows how much agricultural entrepreneurs and nature are connected to one another. This connection needs to be reinforced in order to make biodiversity a natural component of a profitable agricultural business.
On March 10th 2016, the Ministry of Economic Affairs, together with initiators, the sector and governments, organized the Network Event Sustainable Agriculture to give an impulse to sustainable agriculture. The event took place in congress center Antropia and had an active goal: to create concrete plans together.
You can read the digital magazine of the event here.