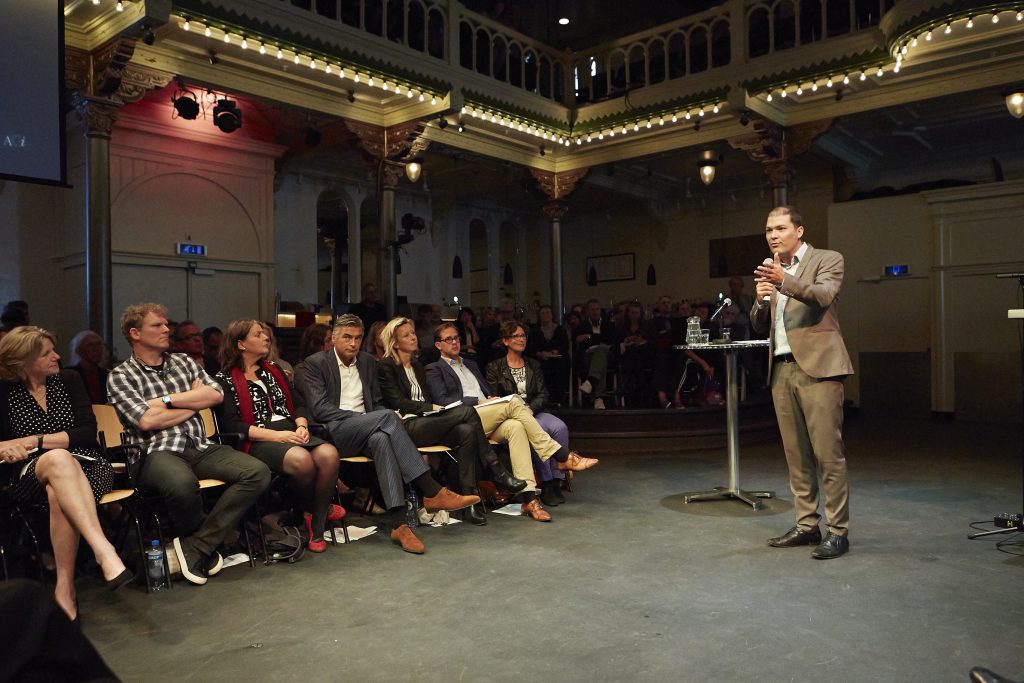 PARADISO DEBATE
From 2011 onwards, &MAES is involved in organizing the annual Paradisodebat; an event that focuses on the role of arts and culture in society.
The Paradisodebat is a yearly initiative of Kunsten 92' designed to explore and indicate societal matters that are linked to the field of arts and culture. The debate takes place in the big hall of Paradiso, where important influential speakers from the field of arts, culture, science and politics take the stage.
Consultancy and moderation
&MAES assists Kunsten '92 with advice on themes and content development. &MAES also moderates the event.