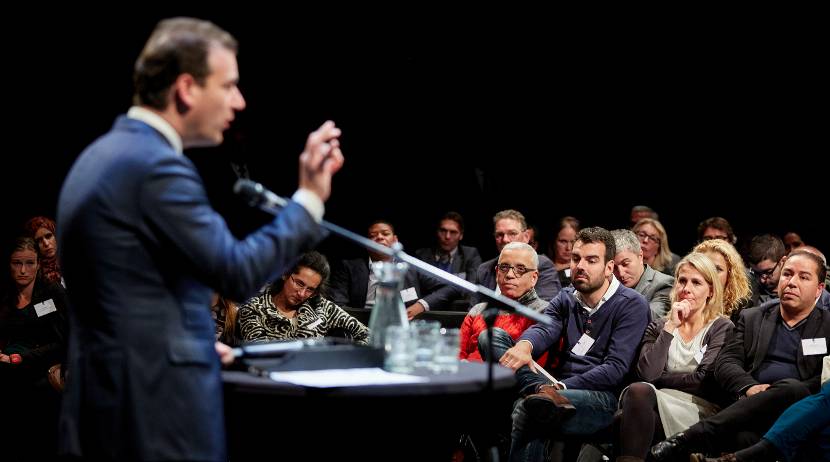 PRESENTATION EXPERTISE-UNIT SOCIAL STABILITY
In 2015, &MAES worked on the positioning and communications strategy for the Expertise-unit Social Stability.
The Expertise-unit Social Stability (ESS) provides municipalities, primary caregivers and various sections of society practical knowledge on societal tensions. The ESS advices on how to put this knowledge into practice and how to involve other parties that are available for cooperation. The Expertise-unit offers knowledge on both the broad spectrum of societal tensions and the specific field of radicalization issues.
Concept development, presentation and organization.
&MAES assisted in organizing the presentation of the report on October 12th 2015, moderated the discussions during the event and took care of the on site management.