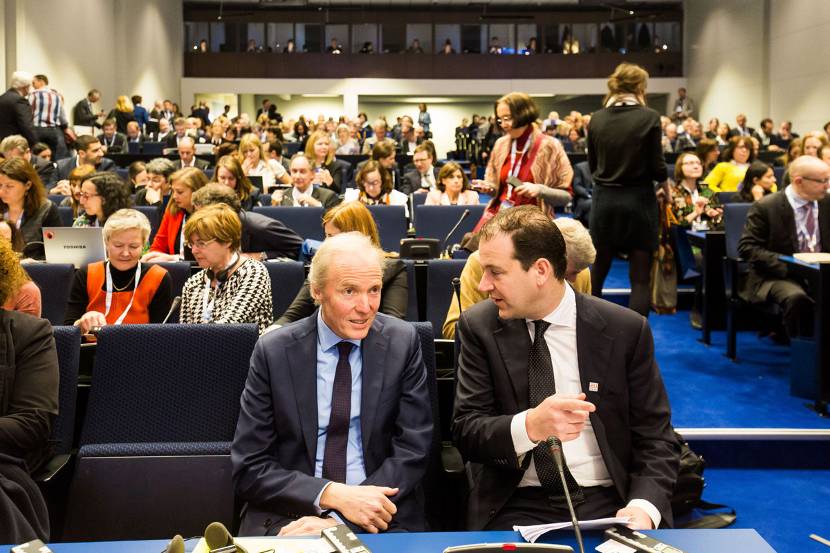 PROMOTING DECENT WORK – MINISTRY OF SOCIAL AFFAIRS AND EMPLOYMENT
In 2015 and 2016, &MAES assisted in organizing the conference 'Promoting Decent Work', an event within the European Presidency of 2016.
In the first half of 2016, the Netherlands was president of the European Union. During these months, all ministries organized events on the MEA-Terrain in Amsterdam. The Labor Inspection of the Ministry of Social Affairs and Employment organized the event 'Promoting Decent Work', in order to stimulate the conversation on labor conditions in different European countries.
Concept development, organization and moderation
&MAES developed the creative concept of the conference, assisted the Inspection with creating the content and took care of the logistics of the event.