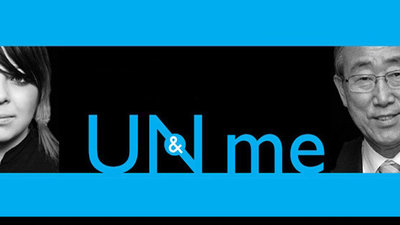 UN&ME
In 2010 and 2011, &MAES organized the event 'UN&Me'.
UN&me is a youth event about the future of the United Nations (UN) as well as about job opportunities at the UN. Nowadays the event continues to exist under the name 'The Night of the UN'. &MAES developed the concept and ran the campaign in anticipation of the yearly event: debates with inspiring and international guests, speed dating with UN-experts, interactive workshops and the final of the election of the new Dutch UN youth representative. In addition, an UN-market was organized where a wide range of UN related partners talked about what working in the field of the UN means. Among others, UNHCR Netherlands, UNRIC Brussels and the Dutch Association of the United Nations (NVVN) contributed to the event.
Concept and program development, organizing, moderation and training.
In 2010, &MAES was responsible for the content development, organization, communication and moderation of the event. In 2011, &MAES provided a wide range of workshops and also trained the presentation skills of the finalists of the election of the new Dutch youth representative.