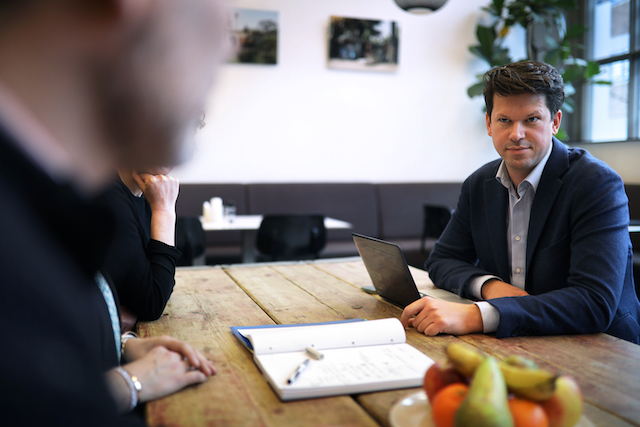 Jorn Matena has been a consultant and moderator with &MAES since 2009. Jorn is responsible for creating and executing PR campaigns and assists clients on a broad spectrum of communication matters. During his tenure with &MAES, Jorn has served in a number of interim capacities, e.g. as the spokesperson for the Netherlands Museum Association, as a communications advisor for the City of Amsterdam and as the coordinator for the Taskforce Museum Education. Formerly, Jorn served as the political assistant for State Secretary Jet Bussemaker.
In addition to his work as spokesperson and consultant, Jorn Matena regularly moderates and chairs conferences and expert meetings. Over the past year, he has moderated events for ministries, provinces and NGO's all over the Netherlands. He is also the moderator for press meetings of the European Parliament Information Office in the Netherlands.
Jorn Matena received a master's degree in International Relations from the University of Amsterdam and a bachelor's degree in Hotel Management from The Hague University of Applied Sciences. His thesis dealt with the classification of terrorism in the policy of the Netherlands department of security.